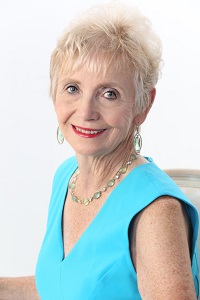 Sandy Williams
I joined the Foothills Optimist Yuma Club in February of 1993 as a charter member.  I was excited to work with other Optimists to benefit the youth of our community.  The first goal was to build a park in the county where I live that does not have any parks.  We did build a small park in a retention basin in Mesa Del Sol.  It is a work in progress, but we are making headway.  I was one of the Builders of Excellence of the East Valley Optimist Club Yuma, when it looked like we might lose the club I joined to help make it successful.
I was the first female governor of the great Arizona District in 2001-2002; Distinguished and Outstanding. In the 2007-2008 year I served as Vice President for Optimist International. I was then elected to the OIF Board in 2014. I have served on the Convention and Credentials Committee for OI. I was builder of excellence of 3 clubs and am currently a PGI top 10. I have served on Women's Philanthropy Council and Planned Giving Committee for Optimist International Foundation.
I look forward to serving as your President during the 2017-2018 year.