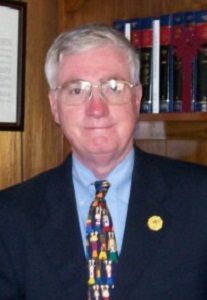 "When kids speak…Optimists listen."
PRESIDENT'S PROSE
When I joined my Optimist Club 40 years ago, my first major project was our club oratorical contest. We worked with a group of young boys at an orphanage. When a little 9 year old boy came up and gave me a hug, I became an Optimist for life. Our oratorical contest was a life changing event for the young boys and for ourselves.
As we celebrate 100 years of Optimism, the Foundation theme for 2018-19 is: "When kids speak…Optimists listen." We all need to listen to our children, and in my case, my granddaughter, and to the other youth in our communities. We need to know what they want and need, so that we will know how to spend our time and talents.
Let's continue to give so that Optimists can continue to make life changing events for our children and ourselves.