"Teach by Example"
A Message from the President - Don Crall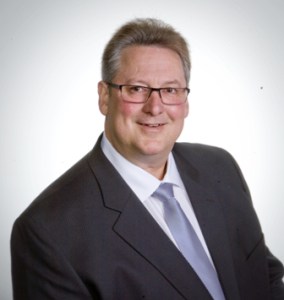 Fellow Optimist,
Thank you for being an Optimist. Your attitude coupled with actions makes a positive impact in the world around you. A wise Optimist once explained that we as Optimists have three obligations. We are obligated to our community (children and families that we can directly impact), ourselves (fellow club members and the Optimist family), and others (those we cannot reach personally). My hope is that every Optimist member holds each of these as virtuous obligations.
If a hierarchy of obligations were presented, we would expect your first obligation to be your community and your club members. Family is good but close, direct contact with family is best. Unmeasurable blessings come from helping those nearest. However, if you are so inclined or have the desire and ability to be part of something bigger than your community, please consider supporting the far-reaching programs of Optimist International.
The Optimist International Foundation Board of Directors do not take our position lightly. Each Board Member believes it is our responsibility to be good stewards of your money. Every decision we make is out of respect and admiration for our Optimist family.
Here is a brief explanation of how the foundation works. Dues paid to Optimist International pay for items and activities that are not charitable in nature. All activities qualifying as charitable are directed through the foundation which qualifies your gift to be tax deductible. We simply give you an opportunity to receive a tax deduction for financing the programs of Optimist International and its member clubs that are charitable, literary, and/or educational in nature. Our singular mission is for the benefit of Optimist International members and clubs. Our focus is to provide support services to our clubs as they undertake their particular mission in their communities. Thus, our Motto – "Helping Optimists Help Kids". We are proud members of the Optimist family.
I am especially appreciative of our current donors. Without you we would not have the ability to fund the scholarship programs each district enjoys. We would not have the ability to support new clubs with grants. And, we could not financially back the programs of Optimist International.
To our new District Foundation Reps, Club Foundation Reps, and officers of Clubs, Districts, and International: I challenge you to lead by example. Support the programs that make us great. Let us press on to greater achievements and "Together We Can" make a positive impact on many lives both local and international. Our lead will teach others the importance of fulfilling our obligation to our community, ourselves, and others.
It isn't what we say or think that defines us, but what we do." – Jane Austen
Yours in Optimism,
Don Crall
2016-17 President