"Reaching New Heights Together"
A Message from the President - Sandy Williams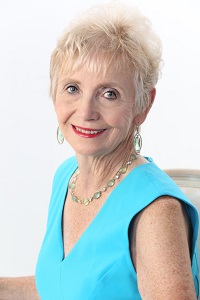 Hello Optimists,
Thank you for your donations to OIF this year and past years. If you haven't made your donation this year take a few moments to write that check or go on line and pay. It is so easy and the children we serve depend on your generosity
Remember all Optimist programs are funded through OIF. Has your club organized a JOI club this year? Remember if they organized with 25 or more members OIF will give them $100.00 for their first service project
Seven clubs have received $1000.00 checks for their Childhood Cancer projects. Six clubs have received $1000.00 checks for their disaster relief programs. Thanks to your donations.
Most districts are planning their Communication Contests(Oratorical, Essay & CCDHH) remember scholarships are paid from you contributions to OIF.
There are so many programs that we fund. Won't you contribute to make it happen.
Thanks,
Sandy Williams,
OIF President