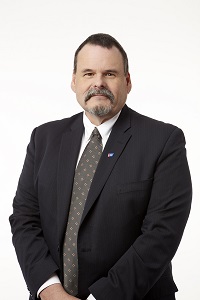 Craig Boring
Executive Director of Optimist International Foundation
Craig's background includes;
Launched an independent consulting organization for non-profits with a focus on development of strategic plans and corporate giving strategies. Past work history includes serving as Division Vice President of the American Cancer Society and President of Health Careers Foundation. Successful experience in donor development at the individual, corporate and foundation level. In the early 1980's, Craig was a Distinguished President of the Optimist Club of Raytown, Missouri. At the District level of Optimist International, he served as Secretary, Treasurer, Lt. Governor and Convention Chair.
Craig Boring joined the Optimist International Foundation in June of this year as the Executive Director of the organization. In this role, Craig will be leading all aspects of the OIF operations, fund raising and volunteer development.
He holds a Bachelor of Science in Medical Technology from the University of Kansas along with a Master's in Business Management from Central Michigan University.
Craig resides in O'Fallon, Missouri with his wife, Jan, and they have three grown children. In his free time, he leads an international mission effort in Talanga, Honduras that is aimed at helping to feed the needy and provide healthcare in the community.
Craig currently is a member of the O'fallon Missouri Optimist Club.