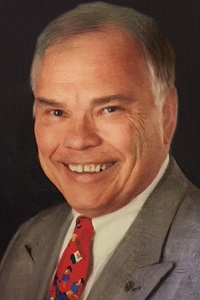 Jim Kondrasuk
OPTIMIST SERVICE
Joined the Middleton Optimist Club – 1980; Charter Secretary-Treasurer
Waunakee Optimist Club – 1983; Club President- Waunakee – 1985-1986 (Honor Club); Lt. Governor Wisconsin-Upper Michigan District 1986-1987 (Distinguished and Outstanding); District Secretary-Treasurer, Wisconsin – Upper Michigan District 1989-1990; Charter Governor Southern Wisconsin District 1993-1994 (Honor District and Distinguished Governor);
Jim currently belongs to the East Madison-Monona Optimist Club.
OPTIMIST INTERNATIONAL SERVICE
International Finance Committee 1997-1999; International Strategic Planning
Committee 1999-2000; International Vice President and Board Member
2000-2001; International Candidate Qualifications Committee 2001-2004;
International Governance Committee 2004-2007; Chair, International New Club
Building Committee 2008-2009; International Board Member 2009-2012; Chair, International Governance Committee 2012-2013; Chair, Chair OI Pension Trustees thru 2014-2015, International Governance Committee 2014-15. Elected to serve as President in the 2016-2017 Year at the New Orleans Convention, Currently serves on the OI- CQ Committee, and on the Board of Directors of the Optimist International Foundation.