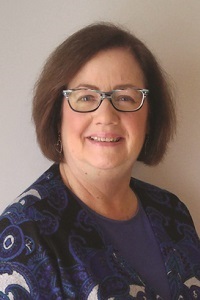 Teri Davis
Teri is a member of the Optimist Club of Greater Rochester, NY. She was a charter member of the original Rochester club chartered in 1994 so has been with the organization for 26 years. She has served as both Club and District Foundation Reps multiple times and has held many positions at the Club, District and International level to include OI Vice President of Northeast & Great Lakes Region, Distinguished Governor and member of the OI Leadership Development Committee.
Teri is a passionate supporter of the Foundation as a President's Club Member, Christian D. Larson Partner, and William H. Harrison Society Member. In addition, she is a Dime-A-Day and Women's Philanthropy contributor and has reached Silver Benefactor Level.
With her diverse experiences and skills in both her professional career, her involvement at all levels of Optimist International and her financial support of the Foundation she brings an energetic, inclusive and motivating approach to support and move the foundation forward as a member of the Board of Directors.