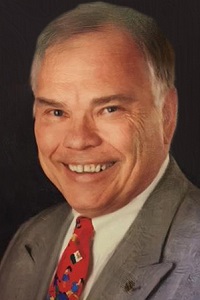 Jim Kondrasuk, OI Past President Board Member
Greetings Fellow Optimists – I consider it a privilege to seek a position on the Optimist International Foundation Board. I have been a longtime supporter of the Foundation and deeply agree with and support its role in the overall Optimist movement. Optimist International needs our Foundation; and likewise the Optimist International Foundation, needs Optimist International. Our two organizations are really joined at the hip – we must support each other so that we can continue and expand our service to youth!
For those who may not know me, some brief background:
Education/Career:
Jim attended the University of Wisconsin – Madison, School of Business, where he earned a BBA and a Master's of Science in Management. Jim spent over 20 years in the banking industry, and for the past 20+ years has worked as a financial advisor and retirement plan consultant.
Other service:
Jim has served on the Monona Grove School Board, Monona United Methodist Church Trustees, Member and Past President of the Monona Grove Chamber of Commerce, Past Chair – City of Monona Community Development Authority, Past President & Emeritus Board Member of the Madison Masonic Center Foundation, and Past Treasurer ZOR Shrine Temple.
Optimist International Service:
International Finance Committee 1997-1999; International Strategic Planning Committee 1999-2000; International Vice President & Board Member 2000-2001; International Candidate Qualifications Committee 2001-2004; International Governance Committee 2004-2007; Chair, International New Club Building Committee 2008-2009; International Board Member 2009-2012; Chair, International Governance Committee 2012-2013; Chair, Chair OI Pension Trustees thru 2014-2015, International Governance Committee 2014-15. Optimist International President, 2016-2017.
While I served as President of OI, I am very proud of the fact, that in the 2016-2017 Optimist year, the Awards program was established for the next five years – a key component of the Awards program, was to include a club contribution to the Foundation as one of the basic elements of the entire awards program. The goal was to help more of our clubs to participate with cash contributions to the Optimist International Foundation.
I look forward to serve the Foundation as a Board member. My past experience in a variety of organizations will help me bring some valuable insight to the Foundation Board, and be a direct link with Optimist International. We all can work to serve more youth! Our Goal! Together We Can!!!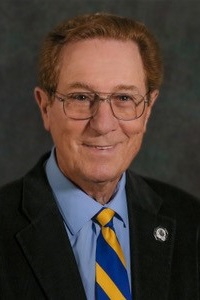 T G Thomas, At Large Board Member
I would welcome the opportunity to serve the members of the Optimist International Foundation (OIF) as a Member of the OIF Board of Directors, beginning with the 2019-2020 Optimist Year. I have been a staunch supporter of OIF for nearly as many years as I have been an Optimist, having served as Club Foundation Representative (CFR) for all of those Clubs in which I have held Membership, often for multiple years in each case. I have also served three non-successive terms as District Foundation Representative (DFR) for the Pacific Southwest District, twice earning Distinguished status, and once accomplishing the greatest percentage increase in donations for a District for one year. I have served multiple terms as Optimist Club President, on various District Committees, often as Chair, as Lieutenant Governor on multiple occasions, as District Governor, and I am currently serving as Optimist International Vice President, West Coast Region. In the aforementioned positions, skills needed to serve on the OIF Board have been honed and greatly enhanced.
Additionally, I have served on non-Optimist Boards, such as the Porterville High School Academy of Health Sciences Advisory Board. I am a retired United States Army Veterinary Officer, as well as a retired Community College Professor. During my Community College Career, I served for five years as Dean of Science and Health. I am a Presidents Club Member, Christian D. Larson Partner, and William H. Harrison Society Member, and will reach Bronze Benefactor Level prior to the 2019 Centennial Celebration in Louisville.
I am especially passionate about OIF's new emphasis on Childhood Health and Wellness. My background, in addition to that described above, is largely in Public Health, with an emphasis on preventable childhood diseases, such as diabetes, cancer, and cardiovascular diseases.