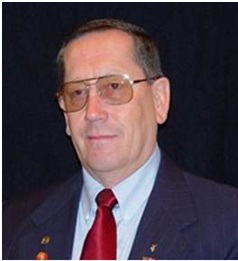 Theodore F. "Ted" Gaffin, OIF Board Member Candidate
My name is Ted Gaffin and I have submitted my name as a candidate for election to the Optimist International Foundation (OIF) Board of Directors to serve for the years 2020 – 2024.
I joined the Sunrise Optimist Club of Yuma, AZ in early 1980 and have served in many capacities from the club level to the international level, including Optimist International Vice President and OI Board Member, member and/or chair of various international committees including Finance and Membership.
I have been, and continue to be, a strong supporter of OIF. I served as District Foundation Representative (DFR) for the Arizona District for five years, achieving Distinguished Level for two of those years. I am a member of the William H. Harrison Society and have achieved the Golden Benefactor lifetime recognition level.
Optimist International is a premier organization helping young people recognize their potentials and assist and guide them in achieving their goals. This would not be possible without the funding provided by Optimist International Foundation through the contributions of its supporters.
If I am elected to serve on the OIF Board of Directors, I will use my experience as a CPA consultant to clients in many various industries to assist OIF to achieve its goals. I believe OIF needs to increase the percentage of OI members that contribute, it needs to seek out corporate and non-member sponsorships, it needs to achieve the best return on its investments and it needs to be prudent with support it gives to OI.
If elected, I fully commit to use my professional and personal background and experience, my unwavering support for OIF and my leadership abilities to help OIF succeed. I ask for your support and your vote.