Congratulations to Teri Davis for winning the 2020 Election to the OIF Board of Directors. She will begin her term on October 1, 2020.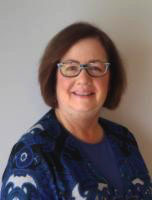 Teri Davis, OIF Board Candidate
I am an Optimist that is self-motivated, energetic, approachable, able to motivate others and believes "Communication and Building Relationships" are the best tools we have to engage our Clubs and its members to donate to the Optimist International Foundation. My blend of experiences and skills from my personal, professional and Optimist life have molded me into the person I am today and I would welcome the opportunity to serve members of the Optimist International Foundation as a member of the OIF Board of Directors beginning with the 2020-2021 Optimist year.
I am a passionate philanthropist for many causes, organizations and especially the Optimist International Foundation. I am a President's Club Member, Christian D. Larson Partner and William H. Harrison Society Member. In addition I am a Dime-A-Day and Women's Philanthropy member and have reached Silver Benefactor Level.
I believe that my skills and experience in training, process improvement and policy and procedure development and execution could be an asset as a member of the OIF Board of Directors. I believe focusing on Dime-A-Day and increasing participation is the key to success in growing the Foundation and is the most grass roots approach that could be embraced by more members. I am a fast learner and have the ability to listen, assimilate information, work with facts and data and act fairly and inclusively.
I currently serve as OI VP for the Northeast & Great Lakes Region, have served as both Club and District Foundation Reps multiple times, and have held many positions at the Club, District and International level to include Distinguished District Governor and member of the OI Leadership Development Committee.
With my diverse experiences and skills in both my professional career, my involvement at all levels of Optimist International and my financial support of the Foundation I believe I can bring an energetic, inclusive and motivating approach to support and move the foundation forward as a member of the Board of Directors.